Accessibility Audit
Management
(all-in-one a11y issue logging)
Efficiently log accessibility issues, track the status of each issue, and visually navigate through them with AAArdvark's all-in-one audit management suite.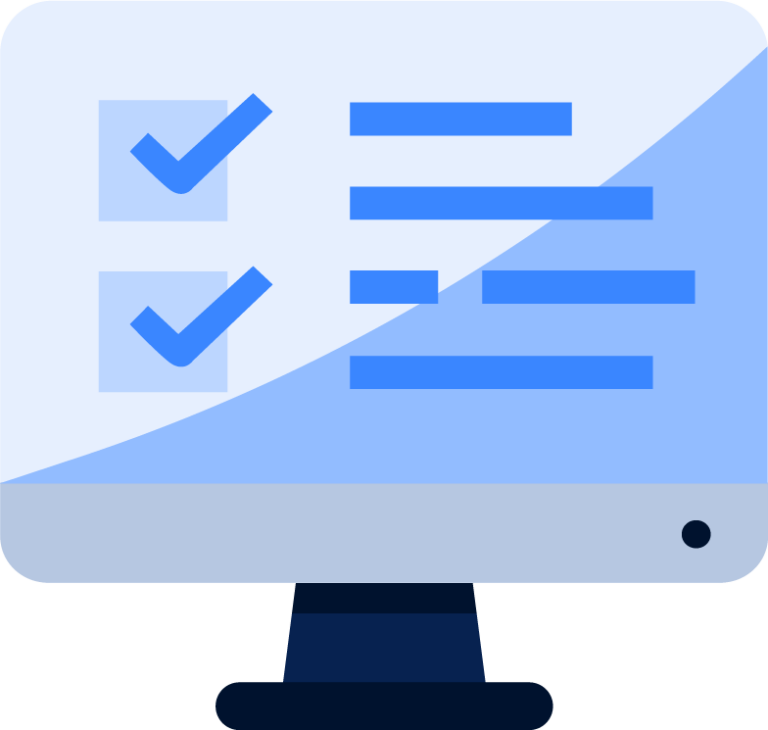 Manage complete accessibility audits all in one place. Using AAArdvark's audit management suite, you can ditch old clunky spreadsheets and time-consuming issue logging. Quickly log rich and thorough a11y issues, complete with comment threads, screenshots, links to helpful resources, and more.
Intuitive & Efficient Accessibility Audits
Reduce the time it takes to log an accessibility issue by 80%. AAArdvark's specialized issue-logging feature allows you to fly through the auditing process and avoid repetitive work.
Seamless transition between audit completion and remediation. Manage the entire a11y project via AAArdvark by assigning, discussing, and verifying criteria for each Issue on the list.
View your site pages within the 
Visual Mode
to automatically and manually pinpoint a11y errors. Its X-Ray Vision interface makes it easy to see accessibility issues for the site in real-time.
Manual and Automatic Pinpoints
See issues identified automatically by AAArdvark's Accessibility Scanner side-by-side with issues discovered through manual a11y testing for a complete picture.
A Better & Faster WCAG Audit Process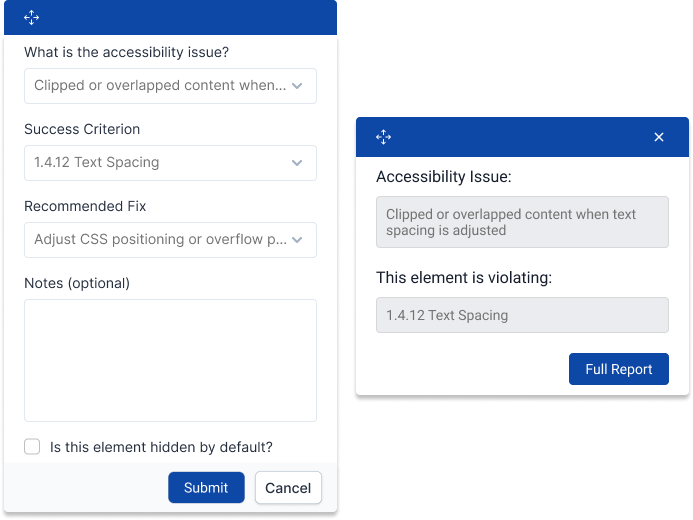 Reduce the tedious work involved in accessibility auditing. These features help accessibility testers intelligently fill in repetitive information, thus making the auditing process more efficient and accurate. With AAArdvark, testers can select an element on the page, pick a specific failure, and have information about the testing environment, URL, page section, severity, and recommended fixes filled in automatically.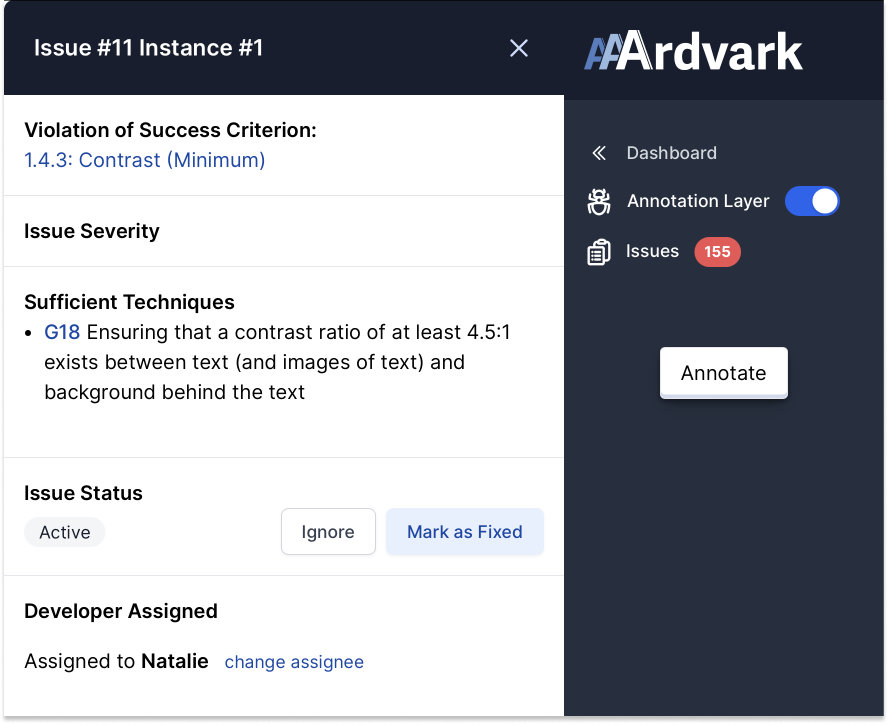 View accessibility issues directly on the site pages
Other tools or the traditional spreadsheet make it challenging to convey where accessibility issues lie on website pages. The Visual Mode feedback interface makes it easy to attach an accessibility issue to a specific element in the site's interface. Visual Mode is also accessible for blind or visually impaired accessibility professionals. Attach an issue to a specific element and you won't have to worry about trying to explain to a developer where it is on the page.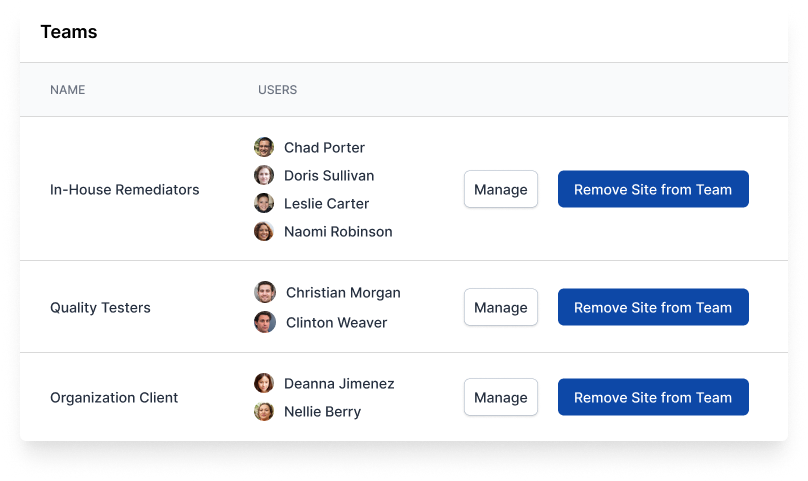 Invite Clients and Team Members
AAArdvark offers a full suite of team management features so that you can easily share your finished audits with clients and their teams. Collaborate and discuss issues, and once remediation is complete you can offer your clients ongoing monitoring services and reports — all managed through AAArdvark.
Easily accessible customer support at your service
The AAArdvark support team is eager to help! We proudly provide quick 1-day response times and friendly and human support with each email.